TIFFANY REGAL
Contralto Tiffany Regal made her professional operatic debut in January 2002 as the Sorceress in Gotham Chamber Opera's production of Dido & Aeneas.  She later performed in three other productions with the company, including the US premiere of Martinu's Les Larmes du Couteau as La Mère. Her singing has been praised in the New York Times for being, "…flamboyantly malevolent…" and "…as imposing as her name," and in New York Newsday for its "lurid gusto." 
  
After an opera career spanning 10 years and five countries, Tiffany shifted into singing jazz standards, R&B classics, and blues. That opened the door for several exciting opportunities, including singing backing vocals for a series of shows with hip-hop trio Deltron 3030, which culminated in a performance on Late Show with David Letterman in October, 2013. 
  
She's thrilled to be a part of The Goodies, and can't believe her luck in performing with her mother and lead singer, Maryann, and with such a wonderful, collaborative colleague, Barbara.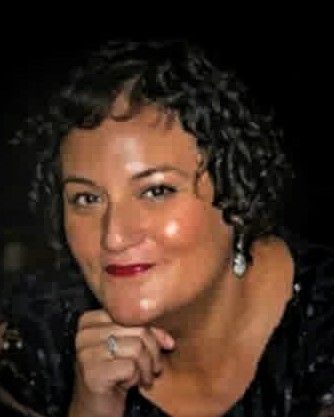 Formed in Levittown, Long Island in 1964, The Goodies didn't take long to get noticed.  Original members Maryann Gesmundo, Diane Reilling, Maureen Reilling and Sue Gelber were performing with headliner Little Anthony & The Imperials at a school function when they were approached by a local agent/ manager, Ron Schubert, about representing the group.   
They made the decision to sign on with Ron, and he quickly arranged for an audition with the up-and-coming songwriter/producer, George "Shadow" Morton.  The audition was so successful that within a matter of days they were signed to the hot new label of 1964 – Jerry Lieber, Mike Stoller & George Goldner's Red Bird Records.  Joining the roster with such groups as The Dixie Cups, The Shangri-Las, The Jelly Beans, The Trade Winds & Ellie Greenwich, The Goodies were poised for success. 
After tossing around a few tunes and trying to find just the right one, the powers that be at Red Bird chose "Leader of the Pack" and "Give Him a Great Big Kiss" for The Goodies' first two demo recordings, both of which were ultimately released by The Shangri-Las.  Instead, another tune was proposed for The Goodies entitled "The Dum Dum Ditty" and with that, they hit many Top 40 radio play lists.   
Recorded at Mira Sound Studios in the wee small hours one morning, "The Dum Dum Ditty" takes off with Maryann's lead vocals and the perfect harmonies of Diane, Maureen and Sue.  WMCA disc jockeys Dandy Dan Daniels and Harry Harrison knew the girls had a hit on their hands and invited them to perform at area shows including the legendary WMCA High School Hops.  In addition to their many personal appearances, The Goodies found themselves thrust into the TV spotlight courtesy of such programs as The Clay Cole Show. 
While "The Dum Dum Ditty" was taking off on the pop charts, another Goodies recording, "Sophisticated Boom Boom" was added to play lists of many R&B stations.  Attending school during the week, The Goodies' weekends were a whirlwind of appearances with performers such as Bobby Rydell, Ruby & The Romantics, The Crystals, Ben E. King, and other top acts of the day. 
The group was forced to break up when lead singer Maryann's family relocated to Pennsylvania, though the remaining members formed other groups and continued to perform in area shows.  After a long hiatus, three of the original members reunited in the fall of 2005.  Because of their inclusion on the disc, they were asked to perform at The Cutting Room in New York City for the CD launch party of Warner Brothers – Rhino Industry's emmy-nominated compilation "One Kiss Leads to Another: Lost and Found", listed in Rolling Stone Magazine as the number one reissue for 2005 (beating out Ray Charles, The Grateful Dead, John Coltrane and Billy Joel). 
They most recently opened for Maxine Brown and Little Anthony & The Imperials at the Count Basie Theater in Red Bank, NJ to great success. Original lead singer of The Goodies Maryann Gesmundo Regal is now joined by their newest members, Barbara Jean Baker and Tiffany Regal.
Maryann, in 2017, was introduced by Barbara to songwriter/producer JAYAR MACK, who decided to take them on as clients and bring them to JACODA RECORDS.  The result is a brand new upcoming single co-written and produced by JAYAR MACK entitled "YOUR LOVE", to be serviced to radio/press in 3rd or 4th quarter of 2018, a second single co-written by JAYAR MACK, JAMES FORBES and THE GOODIES entitled "I SPY A GUY", and a brand new upcoming album to be released in 2020...their first brand new recordings since 1965!
The Goodies enjoy performing a diverse range of music, including a mix of girl group favorites from the 60's, contemporary pieces and of course their own recordings.  They continue to captivate their many fans with their energetic and magnetic performances.